Duxback is a
professional-quality car glass
treatment that improves
visibility for a safer journey.
Choose a treatment from one of the three options below.
DUXBACK TREATMENT
Whole Car
Whole Car treatment includes the windscreen, side windows and rear window, dramatically improving visibility through every window.
£55.00
DUXBACK TREATMENT
Windscreen & Side Windows
Professional glass treatment for the front of your car, the rain will run straight off the windscreen and front side widows.
£30.00
DUXBACK TREATMENT
Windscreen
Improve visibility in the rain, you won't need to use your wipers when driving after this treatment has been applied to the windscreen.
£20.00
Duxback Glass Treatment - Now From Only £20
Special offer - £5 off Duxback Windscreen Treatment
Whole Car - Was £60 Now £55

Windscreen & Side Windows - Was £35 Now £30

Windscreen - Was £25 Now £20
Duxback is a high-quality car glass treatment, this revolutionary product improves vision in rainy conditions when visibility is reduced and stopping distances are increased. Duxback was originally developed for the aviation industry to apply to aeroplanes.
Select a treatment from one of the three options above:
Duxback whole car treatment - covers all windows around the vehicle
Duxback windscreen & side windows treatment - covers all front windows
Duxback windscreen- covers the front windscreen only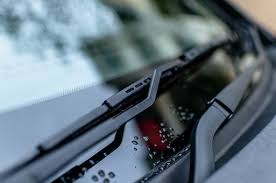 How does Duxback Glass Treatment work?
Duxback treatment is applied to the exterior windows on your vehicle, the Duxback acts as a repellent and prevents water from beading on glass, therefore the water will run off the glass when driving over 40mph. In the winter months, Duxback treatment will prevent ice from sticking to the treated windows reducing a build-up of frost on your windscreen in cold temperatures.
How long does Duxback Glass Treatment last?
Duxback glass treatment will last for approximately six months.