All Season Tyres Guide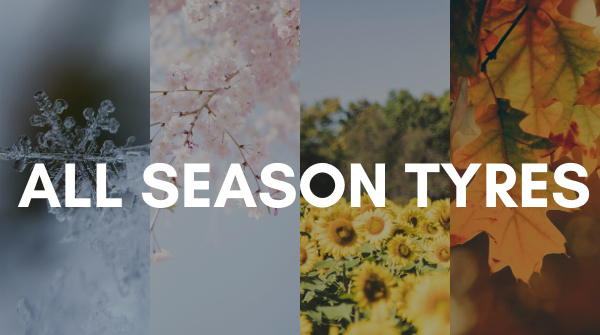 All season tyres are specifically designed to be able to operate all year round. They combine elements from both summer tyres and winter tyres making them adaptable to a variety of weather conditions, as long as it is not too severe.
What's The Difference Between Normal Tyres and All Season Tyres?
When it comes to tyres there are 3 categories that are available on the market. These are summer, winter and all season tyres. As the names suggest they are all well suited to different weather conditions and are all required for different parts of the year, however all season tyres have broken this mould allowing year round use.
There are some main features that make all season tyres stand out amongst its two alternatives, such as:
1. Tread Depth
Tread depth is the main feature that makes all season tyres stand out. They have a moderate tread depth which allows them to be more adaptable to different conditions. They have a thinner tread depth compared to a winter tyre which needs this to tackle snowy and icy conditions, making all seasons a lot better suited to the road when all of this has melted away. All season tyres also have a thicker tread depth than summer tyres resulting in better grip in wet conditions as well as better longevity
2. Tread Life
On the back of the last point regarding longevity, the tread life is quite a lot longer compared to summer and winter tyres. This is due to the thicker tread which takes a longer time to wear down. In order to provide better handling in winter conditions all season tyres must have a thicker tread but for this you are rewarded with a longer lasting tyre.
3. Ride Comfort
There is also a lot of evidence to support the fact that all season tyres provide a more comfortable ride. The compound and tread that make up an all season tyre have been engineered to be quiet as well as comfortable, making them a perfect all round tyre suited to urban areas.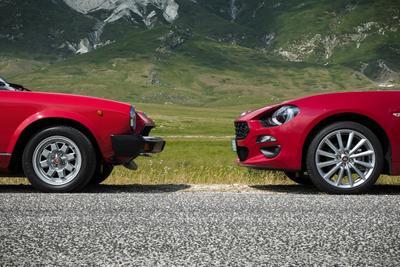 Are All Season Tyres Suitable For All Cars?
All season tyres are suitable for a large variety of vehicles from vans to cars and hatchbacks to SUV's. It is dependent on the conditions that the vehicle will be driving in that makes the choice of tyre vary.
Are All Season Tyres As Good As Winter Tyres?
The purpose of winter tyres is to offer the optimum amount of traction in harsh winter conditions such as ice and snow. All season tyres are able to cope with these conditions, but only to a certain extent. In an urban environment where large amounts of snow are unlikely then all season tyres are more than capable of performing in moderate conditions, however if it is a harsh winter environment for an extended period of time winter tyres are recommended.
Do All Season Tyres Wear Out Faster?
All season tyres actually take the longest period of time to wear out, and are renowned for their long life. This is due to the deeper tread and the way in which the tyre was engineered to offer longevity throughout the year and through multiple seasons.
Should I Fit 2 Or 4 All Season Tyres?
When changing to all season tyres it is essential that all 4 tyres are changed on the vehicle. If only 2 tyres are fitted with 2 summer tyres for example, this can be dangerous as it can make the vehicle unstable and hard to control.
At National Tyres and Autocare, we stock a wide range of tyres to ensure whatever the weather or road conditions that we can fit your needs. If you are looking for a premium tyre then the Bridgestone Weather Control A005 is an excellent all season tyre. The Uniroyal AllSeasonExpert 2 is a fantastic mid-range alternative.
We stock a number of different tyre types- if you would like to read more on these different types of tyres, please click on the links below for further reading.