Electric Vehicle Tyres, EV tyres
Use the search tool above to find suitable tyres for your electric vehicle.
Find EV tyres online today
Enter your vehicle registration number in the 'search by registration' box to purchase EV tyres. Alternatively, you can search for your tyres by entering the tyre size below that box.
You can then use the filters in that search to filter for specifically EV tyres. If you require any support finding a tyre, you can contact your local branch or email us at customerservices@national.co.uk.
For more useful information on EV tyres, read on!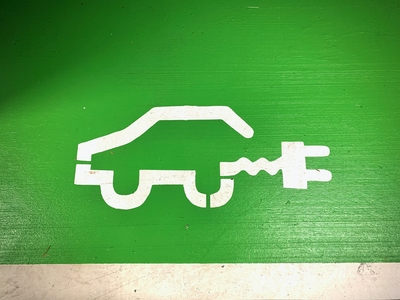 How do EV tyres work?
EV tyres ensure that your vehicle works as efficiently as possible, therefore increasing your range. They are made to hold more weight than a normal tyre, due to the heavy batteries found in EVs. They also increase range through improved aerodynamics, special compounds to decrease rolling resistance and excellent grip to reduce any wheel spin.
What makes EV tyres different?
One of the main reasons why EV tyres differ from regular car tyres is an increased weight load. Batteries in EV cars are currently heavier than a traditional car engine. This weight is carried by the tyres, and therefore EV tyres are manufactured to carry heavier loads.
Normal tyres would receive very high wear if used on EVs, as they're not built for the increased weight load. Therefore, EV tyres are better suited to carrying a heavier weight without a significant increase in tyre wear.
A tyre provides maximum performance when used at its optimal level. If a weight load is too heavy for a tyre, this may cause the air pressure in the tyre to be incorrect. This can lead to a tyre bulge and place excess force on the tyre tread, leading to the tyre wearing faster. A worn tyre will increase the car's rolling distance, and therefore increase energy consumption and decrease your range.
Finding the best EV tyres for your electric vehicle
To ensure that the tyres you choose are suitable for your electric car, you need to find out which characters are on the sidewall of your current tyres. Any new tyre must match these specifications, as no other tyre will fit your car correctly. If you use the wrong tyre, you will have a considerable loss in performance and range, and may even be at risk of a puncture or blowout.
It is even more important than the weight index remains the same, due to the heaviness of EV batteries. If your new tyre can't carry the heavy weight load, your performance and range will drop drastically.
Fitting EV tyres to your electric vehicle
Make sure to bring your car to National Tyres and Autocare to ensure the best fitting of tyres for your EV. It is crucial to ensure tyres are fitted properly to your car, otherwise, air may escape if not sealed correctly. This can lead to the tyre deflating, which in turn will decrease the efficiency and range of your electric car.
Frequently Asked Questions about EV Tyres