DPF maintenance clean
prevents the filter
becoming clogged

DPF Maintenance clean service - Book Online
Our DPF maintenance clean is a professional treatment that removes any excess particulates that have built up in the filter leaving it clean and clear. This service is just £35.00 and can be booked online today. Simply hit the green button at the top of the page to add to your basket.
What is a DPF?
A Diesel Particulate Filter (DPF) is a filter that collects exhaust fumes as you drive along to prevent them from being released into the atmosphere. They were developed to meet the regulations for reducing diesel emissions, and they are fitted to most modern diesel cars. The capturing of the exhaust fumes leads to a build-up of soot in the filter. The maintenance of the filter is important as they are checked during an annual MOT test.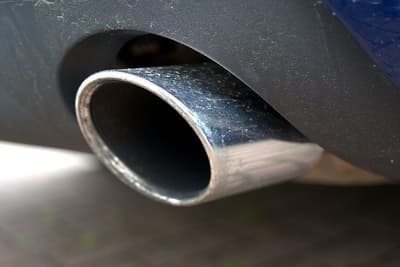 How do I tell if the DPF is blocked?
A blockage DPF is usually indicated by a warning light on your dashboard.
What causes a DPF blockage?
The DPF can become clogged up over time due to a build-up of soot, typically from shorter journeys at lower speeds, therefore to increase efficiency and cooling a routine DPF clean should be carried out as a preventative treatment and as part of your regular car maintenance.
What is a DPF maintenance clean?
A DPF maintenance clean is a preventative measure to stop blockages from becoming a problem, it reduces the burn-off temperature of the soot inside the DPF.
A DPF clean should be done every 6 months, or sooner if you notice a loss of power or reduction in fuel economy. A warning symbol may also appear on your dashboard should your car be in need of a DPF clean. Remember, any warning lights which are glowing on your dashboard are an MOT failure.
If you continue to experience a loss of power in the engine or excessive smoke from your car, your DPF may already be blocked and need a DPF flush.