Seven Ways To Reuse Your Tyres
03 Mar 2022
2 people
On average one tyre is changed per vehicle per year, which works out to around 32 million tyres a year. Tyres aren't something you can pop into your recycling bin, but there are ways to reuse them more sustainably. You can also do this on a budget too, so helping the planet doesn't have to cost the earth.
We've looked at lots of different ways to reuse old tyres and these are our top 7.
7 Ways To Reuse Old Tyres For Under £50
1. Garden Chairs For £25
As spring approaches, this is a great project that will have you set up for the summer sun and outdoor gatherings. Using recycled wood, ski rope and aluminium bolts, you can make a garden chair with 3 tyres. You can paint them to add a pop of colour too.
For around £25, you can get 60ft of hard-wearing ski rope, which you can tie in a criss-cross pattern across the top of the tyres to produce a flexible support for the bottom and back. You can also use a stretch of outdoor weather material.
Using strips of wood (reclaimed or recycled if you can, which is free or at minimal cost), you can build the tyres into chairs or stools. There are lots of different ways to do this, so you can get creative and design your own set. Not bad for around £25!
2. A Hose Caddy For £0
£0? Yes indeed! This one is free, easy and extremely useful. Hoses can often be left lying about the garden, getting weather-worn and damaged and looking messy too. Traditional hose caddies can be quite expensive. This hack can save you a fortune! Simply cut the tyre in half and you can store the hose neatly inside. If you want to, you can paint the tyre to match your garden shed or furniture and you can even create a hook so you can hang the tyre up and the hose will stay coiled inside.
3. A Sand Pit For As Little As £31
This project will delight the kids and take less than a day to complete. You'll need 1 tyre, a tin of outdoor durable paint, which should cost around £20, and sand. You can pick up around 15kg for £5.50 and 2-3 bags should be enough. You can also add a mini umbrella, bucket and spade and any other toys you want.
4. Hanging Tyre Planter For Under £10
A planter was bound to be on the list! But this one is a little more adaptable for those who don't have gardens or a lot of outdoor space. By attaching the tyre to the wall, you can create a hanging planter that requires less surface area, less soil or compost (around £4 for 10L) and is easy to tend to.
All you need is a little bit of compost, some flowers of your choice for as little as £4.00 and your pick of paint, should you choose to make the planter more colourful.
5. Coffee Table For Under £50
What better way to dip your toe into the aesthetic of Dark Academia than with a coffee table that can hide all your books. Because who doesn't need more storage? If you don't know, Dark Academia is an emerging trend and subculture concerned with higher education, writing, poetry, the arts and classic Greek and Gothic architecture. Candlelight, dark furniture, tweed, classic literature and shadowy extravagance all appear. Think Harry Potter meets The Queen's Gambit.
So how does an old tyre fit into this? All you need are some legs, which you buy for around £2 or £3 each from DIY stores and there are lots of styles available, a wooden round board, which can be bought but you can also make yourself from a length of plywood or better still, reclaimed or recycled wood and some sturdy material to line the bottom of the tyre with, as this will hold your books in place. If you want to go a step further, you can cover the tyre with houndstooth or tweed material for that full Dark Academia look. The whole thing should cost less than £50 and is one of the most stylish projects on our list. Definitely one to impress your friends with!
6. A Drinks Cooler For Less Than The Cost Of A Pint
Another summer garden project, this one is also super simple to create. You can use 1 tyre or stack a couple on top of each other and line the inside area with tin foil. Foil costs around £2 for 10m. If you want to give this more pizazz, you can paint the tyres and you can also buy metal tins or aluminium instead of lining with foil, although they'll be more expensive. Fill the tyres with ice and add your drinks to keep them cool. You can also cover the top with a round board or an aluminium sheet, depending on your desired style, to double up as an outdoor table and keep the temperature cooler for longer. In its simplest form, this should take under an hour of your time and cost less than a pint! Cheers to that!
7. A Cosy Dog Bed For Free
Dog or Cat beds can cost anywhere from £20 upwards. But with an old tyre and an old blanket and cushions, you can make one for free! A simple search online will give you loads of ideas on how you can go a few steps further to design the perfect bed for your furry friend at a minimal cost. From covering the outer tyre with twine so your cat can scratch till its heart's content, to cutting out the front, making it easier for paws to pad into. You can even make it look like a throne! There are lots of material colours and patterns available too, so you can cover some foam to make a bespoke base and cushioned sides. The options are endless! And all low cost or free.
If you're looking for old tyres to upcycle you can collect some from your nearest National Tyres and Autocare branch. To find your local branch, please click on the button below.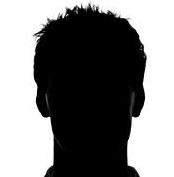 Guest Author
Did you enjoy this blog post?
|
2 people found this review helpful