National Tyres and Autocare Inverness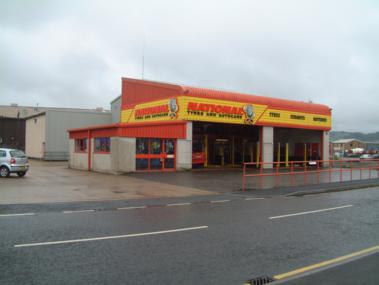 9 Harbour Road, Longman West, Inverness IV1 1SY UK
Phone: 01463 233 834
(Near to the Fire Station.)
OPENING HOURS:
Monday-Friday:
08:30 - 18:00
Saturday:
08:30 - 17:00
BOOK ONLINE NOW. Save Time. Save Money.
About National Tyres Inverness
National Tyres and Autocare Inverness welcomes any motorists who are in need of car repairs, tyre fittings, services and MOT in or around the Inverness area. Our Inverness branch is conveniently located at the address 9 Harbour Road, Longman West, Inverness IV1 1SY. National Tyres and Autocare Inverness is located right near the centre of Inverness and just a few minutes away from the A82 Longman Road making our branch easily accessible.

At our National Tyres and Autocare Inverness branch we offer a number of services for motorists. As well as tyre fittings for tyres purchased in branch and off our website we also offer a range of car repairs. Some of the repairs that we have on offer for motorists include - Batteries, brakes, steering and suspension, exhaust, oil changes and engine treatments.

As well as the multiple repair services we offer we offer car servicing. The car servicing packages that we offer are oil and filter, interim and full services. These service packages cover more areas and are more thorough as you go from oil and filter through to full.

An MOT check is similar to a car service, although it is a legal requirement. Our National Tyres and Autocare branch in Inverness is equipped and capable of providing MOT checks. We also have a brilliant promotion currently where if you sign up for our MOT reminder service, you can get your MOT at a discounted rate. This means that our MOT's are one of the cheapest on the market.

At National Tyres and Autocare we also aim to make our products and services as affordable as possible for our customers. This is why we offer a National Payment Assist which allows you to spread the cost.

We also further drive affordability by providing a number of FREE safety checks. Some of these checks include - Free tyre and pressure checks, free battery condition checks, free brake checks, free wheel alignment checks and a free visual safety check.

Finally, it is essential to us as a company that our customers and staff are safe in the workplace. This is why we have fitted our Inverness branch with COVID secure measures and social distancing has been implemented.

2 tyres fitted and away within 30 mins of arriving at branch. You can not argue with that type of service.
Andy