How to check service history
07 Jan 2021
9 people
In this article, we will be showing you how you can find a car's full-service history. You can find out a vehicle's MOT history online, however, finding a car's service history is a little more complex if you feel there is service history missing. Service history should be a key factor in the purchasing decision if you are looking to buy a used car.
If a car has full service history, you can be confident that the car has been looked after and well maintained. However, if you check the car service history and you notice that the vehicle has had little or no services, then this could be a cause of concern. Cars with a full service history are more expensive than vehicles without or which have limited service history.
What is service history?
When purchasing a car, you should be provided with a service book. Within this service book, a full service history (FSH) is shown providing evidence of the number of times that your car has been serviced in its lifetime. It is recommended that your car have a full service once a year or every 12,000 miles, whichever comes first. The full service history will show the dates and location of every service that has been completed. In order for the service to show within the service history, the vehicle must be serviced by the manufacturer or by a certified garage such as your local National Tyres and Autocare branch.
What are the advantages of having a full service history?
There are numerous advantages to having a full service history, such as:
Helps retain the value of your vehicle
Shows that your vehicle has been looked after
Helps identify any problems with the car
Gives you confidence when buying a new car if you see the full service history
What counts as a full service history?
A full service history means that a car has been serviced on a regular basis and in line with the recommended manufacturer's service schedule. A full service history also requires a note of any repair work that has been completed on the vehicle. This is important if you are looking to sell your car. A car with full service history is more valuable than a car with no service history. If you are wanting proof that a vehicle has full service history, then you can check this is your car service record book.
How to recover service history if you have lost the service book
If you know a garage has serviced your vehicle previously, you can contact them and they will be able to share with you your service history up to point that the service was undertaken.
What if the service book was not stamped?
It is important to make sure that you keep hold of any invoices from when work was completed on your car. If your service book was not stamped but your vehicle was serviced, you can contact the garage who conducted the service and they will be able to help.
Should you keep invoices of car repairs and services?
Many drivers will keep an invoice of all of the work and services completed on their vehicle. As well as this, the service book will be stamped after service completion. This gives a clear indication that the car has been well maintained. If your car was maintained as a franchised dealership, vehicle manufacturers record service history online. You can ring your vehicle manufacturer to attempt to check the service history.
What if there is service history missing?
If you feel that the service history could be missing and you do not know the previous owner of the vehicle, you can request V888 form from the DVLA's website. This form costs £5 and can give you access to the previous owner's contact details, however, you need to show a 'reasonable cause' to gain this information. This will give you the chance to contact the previous owner to see they can let you know if the service book is correct and up-to-date. It is important to note that the DVLA may not provide you with this information nor is the previous owners under no obligation to help your enquiry.
Servicing at National
Regularly servicing your vehicle with National Tyres and Autocare has a number of benefits, even more so, if you are intending to sell your car in the future. When selling a used car, a car will a full service history will be much more valuable than one without. To check service history, this can be found in the service book, or by contacting the garage who completed the last service.
At National Tyres and Autocare, we offer a range of servicing options. If you would like to know more about each of our servicing options: Express Service, Interim Service and Full Service then please click on the links below. Here, you will be able to find everything that is conducted in each service, the price and you can also book an appointment at your local National Tyres and Autocare branch if required.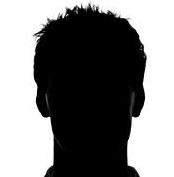 Cameron Carroll
Did you enjoy this blog post?
|
9 people found this review helpful